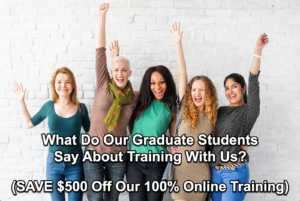 Our conventional health care system is not working for everyone. It is with this realization that students attend our Certified Holistic Health Coach/Cancer Coach Program. People need a new kind of guidance…Wellness professionals who know how to work successfully with diet and lifestyle modification to address modern health concerns. In the last 10 years we have supported and trained newbie coaches, students looking for healing, seasoned practitioners including nurses, naturopathic doctors, colon hydrotherapists, science teachers, from around the globe. All looking to become educators that teach a new way to live in the world. Because 1 in 3 Americans will be diagnosed with cancer in their lifetime we include a special training using Food As Medicine as taught by Dr Ann Wigmore and Dr Max Gerson. The healing system I used to heal my own cancer.
The Health Coach never diagnoses, but highlights the importance of diet and lifestyle modification as part of it's approach…so that you can influence your clients to take action and commit to their goals. Because we believe in the power of food as a healing tool, we teach you the up to date science of how and why certain foods work to heal so that you can confidently guide others.
Our self-paced, on-line, dual certification Program consists of 12 modules available to you 24 hours a day, that can be accessed from any web-device. Among the many tools we provide you with are weekly training videos showing you how to make the most important detoxing and healing foods into nutrient dense combinations. As well we provide podcasts to solidify the information we cover for the week and how you can then integrate it into your life, as well as teach it to others.
___________________________________________________________
___________________________________________________________

LAST DAY OF OUR SUPER SALE!
OUR 'CERTIFIED HOLISTIC HEALTH COACH/CANCER COACH'
SUPER SALE ENDS FEBRUARY 11!
If you are seeking a career that:
> Impacts every area of your life.
> Guarantees your personal growth.
> Connects you to an incredible community that inspires you.
> Pays well, feels fulfilling and makes a meaningful difference.
SIGN-UP NOW for our SPRING 2020 Training and get $500 off the complete price….Have your new business up and running in 2020!
TAKE ADVANTAGE OF OUR SUPER SALE AND GET THESE FREE GIFTS WHEN YOU REGISTER. YAY! WE ALL LOVE GIFTS!!!
> FREE! A Copy Of My E-Book Creating A Life That Matters Sent Straight To Your In-Box.
> FREE! A Copy Of My Five Star E-Book Diet For Living Cancer Free/What Worked For Me Sent Straight To Your Inbox.
> $500 OFF the total price of your tuition!!!! WOW, Right?
ONE MORE THING: Diet For Living School is Board Certified by the globally recognized American Association Of Drugless Practitioners. This means upon graduation you can apply for further certification from the AADP if you choose.
A $300 Deposit Will Assure That You Receive The Training That Will Change Your Life. You Do Not Want To Miss Out On Getting A Spot!
FIND OUT MORE HERE: http://bit.ly/DFLCoachPrograms
WHAT OUR GRADUATES SAY HERE: http://bit.ly/DFLS_Testimonials

Have questions?
E-mail us at dietforlivingschool@gmail.com or call us at 505.243.1157
We are here for you.

Please Share Us With Family and Friends Also Seeking
A Career That Makes A Difference!