You are about to discover a truly unique, life changing educational experience. Let us inspire you to boldly step forward and follow your dreams, moving ever closer to your authentic self. We see you as an entrepreneur and innovator that will reshape the future of health and healing. Each and every one of you widens the circle when you educate your communities. Shifts in consciousness take place and the world becomes a better place for everyone.
What Is A Holistic Health Coach?
A Holistic Health Coach is a health and wellness authority and supportive mentor. As a Wellness Coach you will guide your clients toward health and wellness goals through diet and lifestyle change. You will help your clients learn to develop a deeper understanding of the choices that work best for them.
What Makes Our School The Ultimate Learning Experience?
It's our integrative hands on Vegan Plant Based Raw Food Chef training that goes with your Coaching curriculum. Offering your clients and students transformation with sticking power means introducing the healthy food choices that help them detox, lose stubborn weight and prevent or reverse disease symptoms to keep them healthy for years to come.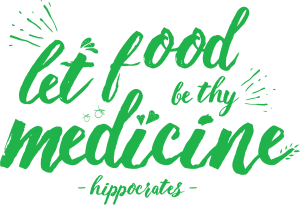 Why Should You Train With Us?
There has never been a more important time then now to become a Holistic Health Coach. The western world is presently facing a health epidemic. 90% of modern diseases are now considered food and lifestyle diseases.
For 10 years we have been teaching our Food As Medicine program that has transformed the health and lives of both our students and their clients. The concept of food as medicine is not new. However, nutritional science has evolved and developed significantly over the years; our knowledge of nutrients, bioactive compounds in foods and their relationship with disease has advanced as the role of food in health continues to grow.
Students leave our program grounded in the fundamentals of sound nutrition and the importance detoxification plays in the healing process combined with the vital role of a healthy micro-biome. When you study with us, you will expand your understanding of nutritional science and how it works to create optimum health.
The Three Pillars of Our 3 Month Program
Our three month curriculum offers three training modules that will give you all the skills you need to effectively design your own business with success and confidence.
Pillar One: Home Study-All The Nutritional Knowledge That Matters
Two weeks before class begins you will receive your Diet For Living Program Workbook to begin study for class lecture. This in depth workbook covers the science and nutrition of how Vegan Plant-Based Raw Foods works to heal. Topics include:
Why living plant based foods are more powerful than cooked foods for fighting disease.
The benefits of wheatgrass juice in the detoxification process.
Why we begin with cleansing and detoxing first.
The science of why the foods work at the DNA level.
The powerful role a healthy elimination system plays in healing.
How to create an inner terrain that is inhospitable to disease.
How detoxing can repair the body as a wholism and allow clients to reclaim their health.
The importance of using a full spectrum of nutrients for repair and renewal.
Pillar Two: 4 Day Hands On Immersion At Diet For Living School
This component of the program sets us apart from other coaching programs. We want you to be the best trained Holistic Health Coach in your field. We find intensive classroom time to be a more efficient form of learning because there is no substitute for:
Intimate student participation
Hands-on learning
Answering questions in real time
Flexibility to address individual needs
Encouragement and support
The day is divided up into two modules:
Mornings: Transformational Coaching Skills.
Subjects covered:
How to conduct one-on-one interviews with confidence.
The all important questions to ask to understand your client's patterns with food.
How to create a plan that helps your client make needed change.
The skills and tools to bring your client through a Detox Cleanse using fresh pressed juices and nutrient dense Vegan Plant-based Raw foods.
How to create 'Coaching Packages' that add more value to your clients experience and provide more income for you.
How to build a sustainable business in todays economy.
The benefits of becoming an affiliate.
How to conduct demos and workshops.
How to charge what you are worth so that you can build a life that works.
During class time you will be given training hand-outs, check lists and scripts as well as guidance as to how to package all you learned into a thriving business.
Afternoons: Making plant-based detox foods in the Diet For Living Green Healing Kitchen
Most Health Coach Programs focus on teaching dietary theory and how to give that information to your client in an office setting. While that can be part of the process, we believe offering your clients transformation with sticking power means introducing them to food choices that help them detox, lose stubborn weight, and prevent/reverse disease symptoms to keep them healthy for years to come. Here you will learn hands-on how to make Vegan plant-based Raw foods in our school's Green Healing Kitchen and Greenhouse. You will be provided with:
Only the highest quality organic raw-living plant-based foods to prepare the recipes.
Hands-on instruction in making foods that cleanse, repair and restore the body.
Prepping instructions and step-by-step instructor guidance through every recipe.
A copy of the foods in a 'structured cleanse format' so you can organize a detox cleanse for clients.
You will learn to make:
ALL VEGAN RAW ALL ORGANIC FOODS THAT HEAL.
Cleansing Raw Juices and WheatGrass Juice
Gluten-free Raw Dehydrated Breads
Raw Fermented Nut Cheeses
Small Batch Probiotic Rich Kraut
Raw Dairy-free Milks
Delicious Raw Smoothies
Baby Coconut Chia Seed Pudding
Wheat Free Raw Dehydrated Crackers
Raw Seed Patè
Sprouts and Microgreens
Asian Seaweed Salad
Because learning should always be fun…we laugh, we share, we eat all the foods we make together.
Pillar Three: Master Coaching Skills/Home Study
An expert is someone who continues to study and learn. After spending a life changing four days with us, you will then return home to continue building your skills based on everything we covered in class. We provide you with two more months of web-based education to grow your confidence and build your dream business with our support.
The assignments for this part of the program are designed with your busy schedule in mind. Downloadable worksheets and organized assignments will be e-mailed out on Tuesdays to keep you on track, honing your skills. What you get:
Continued guidance while you build your coaching skills.
Support creating a specific plan to work with your niche market.
Help building a successful online presence.
The secrets to building a business blog that supports and sells you.
Techniques to use Business Facebook to get and to keep loyal followers.
Tools for making strategic alliances in your community.
Pillar Three is all about staying connected.
All students are included in our online community. You will have the opportunity to join an open session on a private facebook page where you can stay connected with your instructors and your tribe of fellow students from class. There you can ask questions, discuss your course experiences, receive support, hear experiences of other students, get help with challenges, celebrate breakthroughs and be inspired and motivated by the community of your peers.
Personal Access: Every student has access all day on Fridays for answering all personal questions and receive guidance from your instructor by phone. In this way we work together to build your inner wisdom and ability to help others.
If you chose you have the option of becoming Board Certified by the AADP, the American Association Of Drugless Practitioners, where you can receive a second certification as a 'Holistic Health Practitioner'.

The World Needs Holistic Health Coaches
The roots of holistic healing come from our natural need to help the world return to balance, to continue the circle of life.
When you graduate as a Certified Holistic Health Coach you will be able to help others heal from:
Diabetes and prevention
Arthritis
Cancer and prevention
Weight loss
Heart disease
Chronic Fatigue
Digestive problems
Addiction
If you long to learn a new way to live while becoming an educator that transforms the lives of others, we invite you to attend our next Holistic Health Coach Certification.
The total cost of your education is $2,000. Flash Sale Price $1,200 thru January 31! But you'll have to hurry!
This includes all of your books, learning materials, and organic food supplies. Spaces for this training are limited and fill up quickly. A deposit of $300 holds your place in class.
Sign Up Here To Get Our Diet For Living Newsletter. Be The First To Hear About Our Promotions and Sales!
If you are coming from out of town we have supplied a list of hotels that are within five blocks of the Center.
If you have any questions contact us by email or call us at 505.243.1157.