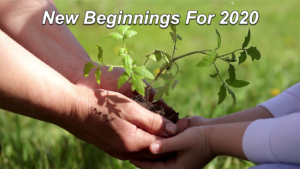 Ask any ten people if they do enough to take care of themselves and there's a very good chance most will give a handful of reasons why they don't…..Except at the beginning of the New Year.
The world's most universal holiday has been celebrated with common themes of rebirth and renewal since ancient times. The New Year is a time to have a personal growth conversation with yourself. You know the drill…when it comes to health, wellness and life goals….we ask what old habits do we need to shed and what beneficial habits need to be reborn.
I love the New Year. Call me pie-eyed, but every year I arrive full of hope, ready to give the whole adventure of life another try, only this time with even better intentions then the year before. I am open to the transition and welcome a fresh start.
WILL POWER
Often this time of year we focus on will power in a big way. The brain cells that operate will power are located in the prefrontal cortex, which is the area right behind the forehead. For some of us, this may also be considered the area of our Third-Eye, a place where our higher consciousness sits, where we can view the light of divine knowledge.
This area of the brain is where we reach into when we attempt to avoid another glass of wine or a second helping of food we neither want nor need. This is where we find the strength to give up whatever is doing us harm that we know deep down we should and must avoid for our greater good.
WE ALL NEED FOODS THAT HEAL AND RESTORE ON A DAILY BASIS
Every year, at this time, along with everyone else, I would attempt deprivation to lose the pounds I'd gained from the year before. I would lay a heavy guilt trip on myself when I couldn't live up to the challenges I set before me.
What I really needed was what everyone needs: A new way to live….A new way to eat. Foods that one can truly count on for the long haul. Foods that heal and restore on a daily basis. Foods that provide you with a map and compass. Foods that give you a life long foundation. Foods with a higher consciousness. Not ones that chip away at self esteem bite by bite while we fight chronic illness daily. Foods that allow the body to find it's own natural weight. Foods that allow us to become wise, more connected to our core self. Foods that allow us to shed layers of self abuse.
I found that peace when I entered a life long commitment to eating 80% living foods and 20% cooked healthy foods.
NEW FOODS FOR A NEW WORLD
These foods invite creativity and excite us. Instead of drinking almond milk from a box with only two tablespoons of almonds and the rest water and artificial fillers, we instead take the five minutes to make real almond milk. Instead of drinking bottled processed coconut water made by the Pepsi corporation, we take that few extra minutes to open a baby coconut and drink the pure water contained inside.
Instead of popping a commercial probiotic made in a laboratory in New Jersey, we eat the real thing in the form of cultured Krauts and Miso. Instead of consuming our greens from boxed powders, we insist on the real thing….Large leafy green salads and Kale smoothies. These are the foods that people are using to help themselves heal from diseases their doctors said were incurable. It is these pure foods that cured me naturally from cancer.
A healthy-holy-god-centered diet demands that we wake up to great change. For many of us, myself included, it asked that I become a student again and learn a new way to live and eat. For me the first true freedom I had ever felt around my past issues with food.
In the process, for all of us, we no longer just survive but thrive at our best, a blessing beyond measure.
___________________________________________________________________________________
ANNOUNCEMENT:
The 2020 New Year's Certified Holistic Health Coach/Cancer Coach Program has been filled. Did not act in time? No need to worry. We are launching a Pop-Up Training for this Spring. This will give you plenty of time to train and still set your plans in motion for the New Year. As always we will be offering sales and promotions for a limited time! So be sure to check in with our Newsletter or on our facebook here.
Find out more about what we teach on our website here.