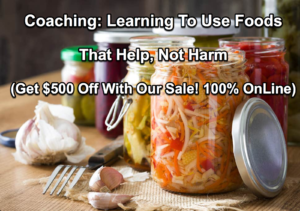 These days our modern food is contaminated with chemical fertilizers, pesticides, preservatives, stabilizers, and plastic packaging. The chemicals can include heavy metals like mercury, lead, cadmium and arsenic. When farmers feed fattening hormones to their livestock, we in turn ingest these weight building substances, making it impossible to maintain a sensible weight. It is believed the average American is consuming 14 pounds of chemicals a year. Our digestive system is not designed to separate nutrients from chemical additives. These harmful toxins store in the body and circulate for years, causing all kind of havoc.
To reset the inner compass, cleanse the body of toxic build up and allow true health and reversal of symptoms to occur, waste products must be cleared from the cells, blood and organs daily. When you take the time and attention to cleanse the body of toxins, drink plenty of water and load the body up with all organic leafy green salads consisting of spinach, baby kale and romaine lettuce, topped with red pepper, green onions, ripe avocado…..add to the mix fresh juices made from organic carrots, beets, celery, green apples, lemons….and something magical begins to happen. That place in you begins to believe in your body again and your body begins to trust again, and together in symbiotic communion a new understanding of healing happens. It's a beautiful thing, and amazing things bloom from it.
Yet it's true,…it's hard to let go of the foods we love, even when we find they are doing us great harm. To create the impetus for lasting change, the foods will have to taste as good as or better then the ones we're asking people to leave behind. That is why our 100% on line 'Certified Holistic Health Coach/Cancer Coach Program' provides you with three months of video training in how to make the foods that heal. We believe that to be a confident educator, you will need to clearly understand why this way of healing is so powerful. We provide you with up to date science backed information, and a well mapped out strategic plan so that you can educate, mentor and guide your clients through lifestyle change. Learn how to help others heal from Diabetes, Chronic Fatigue, Heart Disease and Cancer using Whole Natural Foods to cleanse and restore the body.
What Does our Graduate Natalie Allinder Have To Say About Her Training With Us?
"I can never say enough kind things about your school! Amazing, life changing experience. Paula, saying you are knowledgeable and supportive wouldn't express the depth of it. Always so grateful".
___________________________________________________________
___________________________________________________________

ONLY 5 MORE DAYS LEFT!
OUR CERTIFIED HOLISTIC HEALTH COACH/CANCER COACH
SUPER SALE!
If you are seeking a career that:
> Impacts every area of your life.
> Guarantees your personal growth.
> Connects you to an incredible community that inspires you.
> Pays well, feels fulfilling and makes a meaningful difference.
SIGN-UP NOW for our SPRING 2020 Training and get $500 off the complete price….Have your new business up and running in 2020!
TAKE ADVANTAGE OF OUR SUPER SALE AND GET THESE FREE GIFTS WHEN YOU REGISTER. YAY! WE ALL LOVE GIFTS!!!
> FREE! A Copy Of My E-Book Creating A Life That Matters Sent Straight To Your In-Box.
> FREE! A Copy Of My Five Star E-Book Diet For Living Cancer Free/What Worked For Me Sent Straight To Your Inbox.
> $500 OFF the total price of your tuition!!!! WOW, Right?
ONE MORE THING: Diet For Living School is Board Certified by the globally recognized American Association Of Drugless Practitioners. This means upon graduation you can apply for further certification from the AADP if you choose.
A $300 Deposit Will Assure That You Receive The Training That Will Change Your Life. You Do Not Want To Miss Out On Getting A Spot!

FIND OUT MORE HERE: http://bit.ly/DFLCoachPrograms

WHAT OUR GRADUATES SAY HERE: http://bit.ly/DFLS_Testimonials
Have questions?
E-mail us at dietforlivingschool@gmail.com or call us at 505.243.1157

We are here for you.

Please Share Us With Family and Friends Also Seeking
A Career That Makes A Difference!