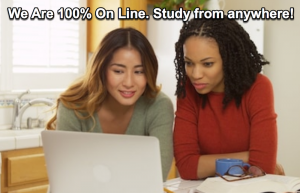 In the ten years that we have been offering classes at Diet For Living School we have been watching a shift take place. More people than ever are waking-up to the fact that the present Corporate Food System is causing great harm to them, their families and their communities. More and more people are questioning assumptions they have held for most of their lives as to what constitutes healthy food and finding it to be mis-information.
Scientific evidence is now able to prove that compounds in Living Plant Based Foods have the ability to prevent and heal many of the diseases that 90% of the population suffers from. These are the big ones: Diabetes, Heart Disease, Alzheimer's and many kinds of Cancers. There is an increased demand to learn about Food As Medicine to understand the issues and options at hand.
Our Natural Nutrition School is growing as more people seek the wisdom that we teach. If you are called to learn a new way to live while creating a career that has meaning you will want to join us for our 2019 Spring 'Certified Holistic Health Coach Program'.
________________________________________________________

Our Spring Early Bird Sale Has Begun!

For The Next 5 Days Only, Save Big and Receive These Wonderful Gifts:
> $500 off the total price of your tuition!!!!  Wow, Right?
We want to give you all the incentive you need to get healthy, help your family become healthier and bring that knowledge to your community to build a successful career.
> Free!  A Copy Of My E-book: Diet For Living Cancer Free/what worked for me
> Free!  A Copy Of My E-book: Creating A Life That Matters
> Free!  Thirty Minute One-On-One Business Coaching Call (worth $125.00) to help guarantee your success.
> Free!  Our 3 Favorite Vegan Cheese Recipes when you subscribe to our Newsletter.
Join our tribe of 3000 readers dedicated to learning how to live a better way today.
Subscribe to our Newsletter here: http://bit.ly/DFLS_NEWSLETTER
All This For You When You Sign Up During Our
100% OnLine
'Spring Certified Holistic Health Coach Program'.
If you are heart centered yet mission driven, check out our wonderful three month Program here: http://bit.ly/DFLS_Health_ Coach
Check out how much our students love this training on our Testimonial Page here: http://bit.ly/DFLS_ Testimonials
If you feel like this is your year but have questions, we are here for you. Call Us: 505-243-1157
Please Share Us With Family And Friends!