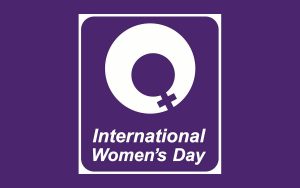 As many of you already know, I am deeply passionate about placing a Plant-Based Raw and Vegan Diet at the pinnacle of the food pyramid for health and healing. Fortunately, I learned long ago I could not do this alone. So I created a school to teach others so that we can all carry that information into a world that needs us NOW.
Today, 'International Women's Day', I want to express my gratitude for having the opportunity to work with such fearless and passionate Women. Each and everyday you contact me with your incredible achievements as you spread your own unique voices. Thank you for taking this groundbreaking journey with me to help heal ourselves and others and the World.
A Joyous International Women's Day to my Sisters not just willing to hope for change but willing to take action to craft a healthier world!!!!
__________________________________________________________
__________________________________________________________
Want to learn more about using Food As Medicine…
JOIN US APRIL 10, 2019 FOR OUR NEXT
                        'CERTIFIED HOLISTIC HEALTH COACH PROGRAM'
Check Out Everything We Teach:
http://bit.ly/DFLSHealthCoach
If you are looking for a Program that helps you take your clients to the next level, while cheering you on as you grow as an educator, you have found your new tribe.
What Our Graduates Say About Our Program:
http://bit.ly/DFLS_Testimonials
Have questions?
E-mail us at dietforlivingschool@gmail.com or call us at 505.243.1157
We are here for you.
Please Share Us With Family and Friends Also Seeking A
Career That Makes A Difference!
Join Us Today For A Better Tomorrow!
The Best To Your Success
Diet For Living School
Education That Changes Lives