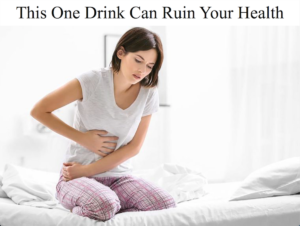 I want to talk about a Summer drink that got me in a lot of trouble in the past. A drink that seems so harmless, but can numb the esophageal muscle, which in turn does not close properly, allowing stomach acid into the esophagus. A drink that can have a serious effect on your digestive system, decrease immune system function and keep us chronically constipated. If you are attempting to conceive, it may be a factor in preventing pregnancy.
You might ask, what is this powerful drink that can negatively effect so many bodily functions from running smoothly? You may be surprised by the answer. READY?…..
ICE WATER!

If you are trying to live in balance with the order of the universe, this one simple drink can sabotage all your best efforts…….along with ice tea and ice lattes…….and every other drink with ice cubes…..
My last year of menopause I drank copious amounts of ice water. I was living in Florida at the time. The summer temperature was 98 degrees in the shade, with 100% humidity. Dripping wet, I was going through the change of life. I felt like I was being roasted on hot coals. At the time I had one of those fridges with the ice dispenser on the door, the one where you can hear the cubes rattle while they empty into the glass. Oh, the sacred sound of relief coming within seconds! It all seemed so harmless, right? We all know the heavenly experience of ice water when were overheated.
What I didn't know at the time is that when you drink ice water, your blood vessels shrink, your digestion becomes restricted and hydration is hindered. When you drink ice water and ice drinks all day, your body expends all it's energy trying to regulate your temperature. This is because ice cubes are 32 degrees Fahrenheit.
The core temp of the stomach is 98.6 degrees Fahrenheit. Gastric juices are designed to work effectively at this perfect temp. When you drink ice water, it drops every internal system like a quick trip to the Arctic Circle. Cold tummies will retain food for longer periods to allow primary bacteria additional time to complete the digestive process. If your food stays too long in the stomach, it will undergo a funky fermentation process. This generates more gas that can cause bloating in the abdomen area. The continuous stomach expansion and contraction is really damaging over time.
Proper digestion needs sufficient heat. Cold liquid can prevent the esophagus from closing and cause acid reflux. You may get heartburn when gastric acid flows upward. Cold conditions cause congealing in the intestinal walls which can become compacted. If this happens in the small intestine, it may cause burping and embarrassing flatulence. If in the large intestine, it may cause constipation as the chill brings everything down to a crawl. Oily sludge from foods can line the intestinal wall and block the delicate villi that absorb nutrients, effecting the building of a healthy immune system.
And lastly, fertilization is designed to happen in 98.6 if you want to work in conjunction with Nature. Not much life of any kind happens at the freezing point. That area of the body is in close proximity to everything, and everything effects everything else.
So, to make a long story short, I didn't learn this bit of important natural science till after I was diagnosed with cancer and began to understand my personal pickle and what steps I needed to take to get out of it. I'd been constipated for a long time, preventing any toxins from leaving my body. Many of my other vital systems didn't work top notch either. Was it all the fault of my addiction to ice water? Not entirely. Cancer is a series of events that prevent the body from operating in natural balance. But I know in my heart of hearts, all that ice water didn't help.
Today I want to live close to the Laws of Nature, before automatic ice machines. And of course I don't want to dilute my stomach acid so that my poor body can't properly turn the food I eat into energy. I don't want to fight my body; I want to work with it like we're best friends. Now that I've gotten in the habit of drinking water at room temperature, with the knowledge of the harm I was doing, it feels like a crime to drink ice water. Why would I want to sabotage my health now that I know better?

__________________________________________________
__________________________________________________

JOIN US!
If you are choosing to make your immune system a priority, if you believe now is the time to finally reclaim your health, Our Fall 2020 Training Is For You!
If you would like to then take that knowledge and share it with your family, friends and community, Our 100% Online 'Certified Holistic Health Coach/Cancer Coach Program' Is For You.
If you are looking for an education that:
> Impacts every area of your life
> Guarantees your personal growth
> Connects you to an incredible community that inspires you
> Pays well, feels fulfilling and makes a meaningful difference….
Our Dual Certification Training Is For You!
At Diet For Living School we teach that everyone has the power and ability to influence their own health and the health of others more than they can imagine. This great power is at the end of our forks.
Want to know more?
We invite you to study with us.
Our Program is guaranteed to change your life!
Work at your own pace.
Contact Us about our DFL Payment Plan….
__________________________________________________
__________________________________________________



DIET FOR LIVING SCHOOL

Check Out Everything We Teach Here:
http://bit.ly/DFLCoachPrograms

Check Out Our Testimonials here:
http://bit.ly/DFLS_Testimonials

Have questions?
E-mail us at dietforlivingschool@gmail.com or call us at 505.243.1157

We are here for you.

Please Share Us With Family and Friends Also Seeking
A Career That Makes A Difference!