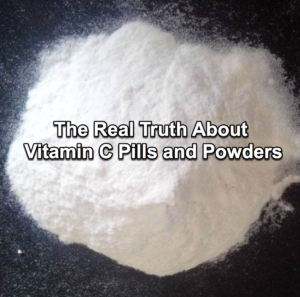 You get a cold, the flu, bronchitis….a global virus, everyone recommends that you up your dosage of Vitamin C. This is because Vitamin C has been found to promote the formation of antibodies that bind to and destroy dangerous toxins. That means bacteria and viruses are attacked and killed hopefully before they can wreak havoc.
Vitamin C contributes to immune defense by supporting various functions that involve both the innate and adaptive immune systems. Because our bodies don't produce or store Vitamin C, as always, the Almighty Creator has us covered by providing us with natural whole foods that are loaded with Vitamin C. All we have to is participate. But it is only available in fresh foods. Here is a short list of foods. The glorious pepper family: red peppers, sweet yellow peppers, chili peppers. Then there are the vegetables: tomatoes, kale, broccoli, parsley. The berry family: raspberries, cranberries and black currants. Of course, the citrus group: lemons, oranges, limes and grapefruits. And surprise, surprise! Sauerkraut.
TID-BIT: Captain Cook did not banish scurvy aboard his ships with lemons as I was taught in grammar school. They can't store well for months at a time at sea. Turns out the 1768 log book aboard the HMS Endeavour reports provisions of 7,860 pounds of sauerkraut in wooden barrels, rich in live food Vitamin C, in the hold.
If we are gifted with so many foods loaded with Vitamin C created by Divine Intention, why is it, when faced with fighting any disease threat, do we run out the door and stock up on Vitamin C supplements?
I will answer that question right off the bat. Because for 65 years, since Industrial Food Corporations took control of our food system, we have been trained not trust ourselves, Nature or our God. There is not enough money in that.
While we are on lock down from the COVID-19 I invite us to take a moment and contemplate old ways of looking at health and nutrition. Here are couple of things to consider about synthetic Vitamin C as well as a recipe to make your own home made Vitamin C powder.
ONE: Right now we are all afraid from the present pandemic COVID-19. Whew! I get it. But we need to be conscience that advertising will use our fear to have us load up on Vitamin C supplements, not knowing that the body can only absorb 10% of Vitamin C from supplements.
We pee the rest out, making for expensive urine. Whereas our bodies can absorb up to 80% of Vitamin C from living plant based foods. Our bodies have a natural synergistic relationship with fruits and vegetables. This is why healing with large doses of Vitamin C rich foods is one of the first defenses in fighting any disease condition. Good health is not about the vitamins you excrete; it's about the vitamins you retain.
TWO: An estimated 95% of the world's Vitamin C is produced in China. In 2018 China exported US876.6 million dollars worth of synthetic Vitamin C. This year, with Vitamin C flying off the shelf from the latest health scare, that number is elevated through the roof. Now I would not feed my pup Lillian dog food made in Industrial China because their standards are so lax…So I sure the heck advise against Vitamin C made in China. China's food scandals are frequent and bizarre; 'glow in the dark' pork, exploding melons, fake eggs and tainted baby foods.
HOW SYNTHETIC VITAMIN C IS MADE
Also known as ascorbic acid, it is almost always produced from fermented corn syrup, which is genetically modified. Corn syrup itself does not contain Vitamin C but one method to produce ascorbic acid is to process it with acetone (yes, the same acetone used in nail polish remover). I know; I was shocked too! This is one of the reasons synthetic Vitamin C is known to cause kidney stones in both men and women.
We may be quick to blame 'Industrial China' but it is up to the FDA to protect us in the US. But they are in cahoots and asleep at the wheel. So it is up to us. Fortunately this is something we can do by getting educated.
Foods from the natural world are red, green, yellow, brown, purple…… Synthetic Vitamin C is usually marketed as a white powder (sometimes dyed to look orange).
There is not much in the world that is blinding white, except for maybe new fallen snow, house paint, a new pickup truck right off the lot and Crystal White Synthetic Vitamin C.
WE LOVE NATURAL WHOLE FOOD SUPPLEMENTATION: MAKE YOUR OWN
Homemade Vitamin C: Eight organic orange peels dried in a dehydrator at 115 degrees (the temp before nutrients are destroyed by heat). No dehydrator? Try a sunny window sill. Once the peels are dried, blend in a coffee grinder into a powder. Consider using one tablespoon of homemade Vitamin C in your morning smoothie made with a variety of fruits and veggies and Bam! You have a powerhouse of easily absorbed Vitamin C.
GO DEEPER WITH OUR 100% ON-LINE TRAINING
Would you like to learn more about using Food As Medicine? Would you like to improve your health, your family's health? Would like to become a powerful educator that changes the lives of others? Then we invite you to Sign Up Now for tomorrow's "Certified Holistic Health Coach/Cancer Coach Program". You can pay a deposit and put the rest on our payment plan.
Contact us to find out how.
__________________________________________________
__________________________________________________

Last Chance! To Join Us For Our
Spring 2020 Certified
Holistic Health Coach/Cancer Coach Program
Starting Wednesday, April 1 2020!

Contact Us About Our Payment Plan….

DIET FOR LIVING SCHOOL

Check Out Everything We Teach Here:
http://bit.ly/DFLCoachPrograms

Check Out Our Testimonials here:
http://bit.ly/DFLS_Testimonials

Have questions?
E-mail us at dietforlivingschool@gmail.com or call us at 505.243.1157

We are here for you.

Please Share Us With Family and Friends Also Seeking
A Career That Makes A Difference!