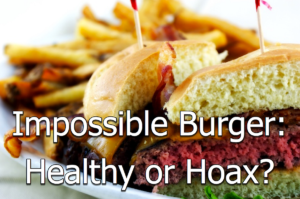 The burger and it's cousin, the cheeseburger, remain timeless staples and national icons. Symbols of patriotism in the ole US of A. Embraced as a truly American Food for the whole family. The famous 'Heart Attack Grill' in, where else but Las Vegas, Nevada, is a hamburger joint with a twist. It's a hospital themed restaurant where waitresses are called nurses, waiters called doctors, orders call prescriptions, and customers called patients. Each patient dons a hospital gown and wrist band before ordering. The menu is themed around items that are exceptionally high in calories and fat. It includes single, double, triple, quadruple, all the way up to octuple "Bypass Burgers". All you can eat "Flatliner Fries", washed down with a buttermilk milkshake. There are plenty of health advocates trying to shut down the Heart Attack Grill. Patrons have literally had heart attacks while eating there or walked out the door and had a heart attack on the sidewalk. The owner calls his patrons "Risk takers". Ha-ha…..
THE IMPOSSIBLE BURGER

Heart disease is the No. 1 cause of death in the world and the leading cause of death in the United States. Someone in the U.S. dies from heart disease about every 90 seconds. So you may be saying "not me….I'm going to embrace a plant-based diet". Advertising promises that with all the plant based meat it's never been easier…..
Plant-based diets, diets that emphasize higher intakes of plant foods and lower intakes of animal foods, are associated with a lower risk of cardiovascular disease mortality….groundbreaking research shows that a plant-based diet doesn't just prevent heart disease but that it can manage and sometimes even reverse it. A plant-based diet can also help improve several risk factors for heart disease like:
> High Blood Pressure
> High Cholesterol
> Atherosclerosis
> Chronic Inflammation
> Stroke
Marketing knows as a nation we have begun trying to understand a better way to live. So out pops "Impossible Meat"…..marketed as the plant-based burger for the Summer. But beware, my dear friends, when Burger King and White Castle get involved. Not all plant based foods are created equal. The Impossible Burger, touted as plant-based, is a laboratory engineered food created by a startup company in Silicon Valley that replicates the traditional burger experience…taste, texture, sight, scent, feel, and even sound.
Marketed as 'vegan' and 'made from plants', the Impossible Burger's main ingredient is what is called soy leghemoglobin, one of two genetically engineered ingredients in the product. Soy leghemoglobin, or GMO heme, gives it the 'bloody' meat color. The Center for Food Safety, a nonprofit public interest and environmental advocacy organization, has filed objections to the FDA's approval of genetically engineered GMO heme as a color additive. The CFS has also objected to Impossible Foods selling its products in grocery stores before the FDA replied to its initial question about human safety. The main concern being genetically engineered soy leghemoglobin has never been consumed by humans. Although the Impossible Burger team did feed it's creation to rats over a 28 day period and declared it safe, we are human guinea pigs in the ongoing experimentation of lab engineered 'meat'.
_______________________________________________________
Click  HERE  To Check out our Diet For Living School
Facebook Page For More Health and Healing Info
_______________________________________________________

Now you may think the company must be ripping through a ton of soybeans to make GMO heme….but here is where this Frankenstein food gets really crazy. According to the nerds at Wired Magazine, technicians take genes that code for the soy leghemoglobin protein and insert them into a species of yeast called 'Pichia pastoris'. Grown in a broth of chemically synthesized ingredients, they then feed this modified yeast sugars and minerals. This prompts it to grow, replicate and manufacture heme with a fraction of the footprint of field grown soy. The Impossible Burger doesn't just use genetically modified ingredients; it produces it's key proteins using genetically modified microorganisms.
If all this is not exhaustive enough…the second ingredient in the Impossible Burger is GMO soy isolate powder (not to be confused with whole soy). Sounds so innocent right? But soy isolate is missing a lot of nutrients, making it impossible for humans to digest it. It can cause gas, bloating and general discomfort. For this reason farmers never feed soy isolate to their livestock. The only ones eating it are people.
GMO soy isolate tastes like cardboard, so 19 other ingredients are added to create taste. Some are:
> Salt: not sea salt, table salt
> Sugar: yep, sugar
> Cultured dextrose: not recognized as safe by the FDA
> Natural flavors: which is a tricky key word for "we ain't going to tell you" on the label
> And Fat…..yes Fat…..lots and lots of Fat ….
"They're not much healthier than a meat-based burger", says Julieanna Hever, a plant-based dietitian and the author of "The Complete Idiot's Guide to Plant-Based Nutrition". She says she is concerned about the saturated fat levels. Indeed, one Impossible Burger contains 40% of the allowable daily intake of saturated fat. She says "For the first time in 14 years I'm having people come to me quite frequently with high cholesterol or who can't lose weight because they have been eating a lot of processed meats and foods." One of the reasons may be that saturated fats raise your LDL (bad cholesterol). The American Heart Association says getting a lot of saturated fat raises your chances of getting heart disease.
WHAT DOES THE "IMPOSSIBLE BURGER" AND THE "HEART ATTACK GRILL" HAVE IN COMMON?
At first glance, it may not seem so obvious. But here's the thing. While the Heart Attack Grill is a blaring bullhorn of bad food, the Impossible Burger is slippery and subtle. It is being marketed as a more 'enlightened alternative' to meat. It's very aggressive, clever, well thought out marketing campaign pays our favorite rappers and athletes to be spokespersons for the company. They are donating money and food to food pantries. Impossible products are in Veg Magazine looking like our best friend. A-list celebs helped pump $300M in funding into Impossible. Fake meat is hot! The company is working very hard to appear like the world we want to see. All this attention to the 'Next Big Thing' may make you feel like you're the one out of step if you don't get on board…ASAP. Yet mutated foods create mutated cells in the body. With one out of two American's diagnosed with cancer every year, and 1 out of 8 suffering from auto immune diseases (with 75% of that being women), we don't need one more food that is not the 'real thing'.
The long and short of it all, the most impossible thing about the Impossible Burger, is thinking we can convince the body that it is eating real, usable food, made by the hands of God. Eating our foods close to Nature is an act of remembering wisdom that we lost but can still reclaim. The Impossible Burger represents the opposite of what today's health-aware and environmentally conscious consumer wants from there food: pure, organic , non-GMO ingredients. There are 20,000 edible plant foods on Earth and 2,000 edible fruits provided by the Divine to nourish us and provide us with long healthy lives. Laboratory made Impossible Burger does not make that list.
_______________________________________________________
_______________________________________________________
JOIN US!
Become A 'Certified Holistic Health Coach/Cancer Coach'
_______________________________________________________
Praise from our graduate Christina Mueller:
"Best Program Ever!
Very professional, very organized and stress free!
LOVED every minute! Thank You!"
_______________________________________________________
At Diet For Living School we teach that everyone has the power and ability to influence their own health and the health of others. This great power is at the end of our forks.
If you are looking for an education that:
> Impacts every area of your life
> Guarantees your personal growth
> Connects you to an incredible community that inspires you
> Pays well, feels fulfilling and makes a meaningful difference….

Our Dual Certification Training Is For You!

_______________________________________________________
_______________________________________________________



DIET FOR LIVING SCHOOL

Check Out Our Dual Certification Program:
http://bit.ly/DFLCoachPrograms

Check Out Our Testimonials here:
http://bit.ly/DFLS_Testimonials

Have questions?
Text Us: 505.217.6893
Call Us: 505.243.1157
E-mail Us: dietforlivingschool@gmail.com
Contact Us about our DFL Payment Plan….

We are here for you.

Please Share Us With Family and Friends Also Seeking
A Career That Makes A Difference!