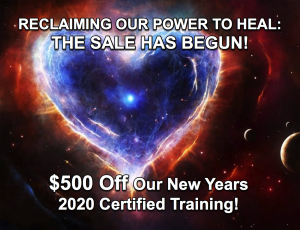 It's hard to explain the powerful energy that happens when a group of like-minded people join together with complete curiosity, dedication and commitment. Together we dig deep into the truth that creates optimum health and well being. It's our common bond.
As Eckhart Tolle explains "This is a time of transition for humanity and also a time of crisis. I feel quite hopeful because I never expected that so many millions of people would be open to a change in consciousness. I was surprised to see how many people seemed to be almost waiting for this message. There was something inside them that was ready for change."
OUR COURAGEOUS STUDENTS
This quest to learn is a move-ment to make a difference…a brave courage that finds a way to take the time to live life in a new way. A daring to do something other family members may not understand. A determination, a fire, to learn a new way to be in the world, and carry that knowledge forward. You just have to attend our trainings to experience it. It's powerful.
WHO ATTENDS OUR SCHOOL?
Our school proudly attracts a diverse range of students from all ages and backgrounds: nurses, doctors, science teachers, homeopaths…office workers, stay at home moms, grandmothers raising their grandchildren…business owners, yoga teachers, massage therapists…people with high school diplomas…college degrees, Phd's…all looking to heal themselves, their families and their communities. What they all share is the common knowledge that the Industrial Food System has created an epidemic of sick citizens riddled with preventable lifestyle and diet driven diseases…a world out of balance…and it's time to make change, teach change, be leaders of change.
We feel humbled and blessed to share our training with students looking to create careers with greater purpose and deep meaning while enriching the lives of others. Each student has a somewhat different plan for what they want to do with their education after graduation. But they all have the same truth: That to make their journey meaningful on this precious Earth they need to help others. Anything else is living their lives too small.
WHAT DOES JULIA BEAL SAY ABOUT HER TRAINING WITH US AT DIET FOR LIVING:
"OMG! Awesome! Yes, attending Diet For Living is transformative in many different respects. If you are questioning your direction, your passion, your abilities, your power, it is highly likely that you will gain the answer or path to that answer with this education. The Diet For Living School Is highly recommended".
If you have a desire to have a fuller life that matches your values while turning your passion for food as medicine into a career that helps others…you will want to join us on January 22, 2020.
__________________________________________________________
__________________________________________________________

OUR NEW YEAR'S 2020 SALE HAS BEGUN!
JOIN US  JANUARY 22, 2020 FOR OUR
'CERTIFIED HOLISTIC HEALTH COACH/
CANCER COACH PROGRAM'!
 
If you are seeking a career that:
> Impacts every area of your life.
> Guarantees your personal grow.
> Connects you to an incredible community that inspires you.
> Pays well, feels fulfilling and makes a meaningful difference.
A $300 deposit will assure that you receive the training that will change your life. You do not want to miss getting a spot!
When you register you get:
> FREE! A copy of my e-book Creating A Life That Matters sent straight to your in-box right away when you register.
> FREE! A copy of my Five Star e-book Diet For Living Cancer Free/What Worked For Me sent straight to your inbox when you register.
> $500 off the total price of your tuition!!!! WOW, Right?

Check Out Everything We Teach Here:
http://bit.ly/DFLCoachPrograms

Check Out Our More Wonderful Testimonials here:
http://bit.ly/DFLS_Testimonials
 
If you are heart centered, yet mission driven, you will not want to miss this opportunity to attend our Three Month 100% OnLine Program.
Have questions?
E-mail us at dietforlivingschool@gmail.com or call us at 505.243.1157
We are here for you.
Please Share Us With Friends Also Seeking A Career That Makes A Difference!
Join Us Today For A Better Tomorrow