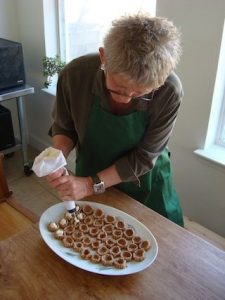 What is the prediction for the future? Everything that can be routinized and codified will eventually be done by machines, ie computers.
The good news is social and emotional intelligence are what we humans are uniquely good at. And no machine can take that away from us. No machine can duplicate the generosity and satisfaction of feeding others, caring for their well being and connecting with their inner needs.
Machines cannot protect the environment or feel that immense longing when we have been cut off from Nature for too long. Machines will never appreciate a nutritionally superior, splendid salad grown from seed and picked by hand, or the deep sense of contentment we feel from making foods that cleanse, restore and rebuild the body. That and much, much more is what humans are uniquely good at. It can never, ever be replicated by machine.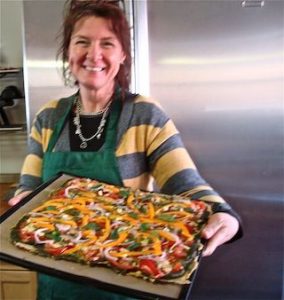 That is why it is the perfect time to be a 'Raw Foods Educator'. As life expectancy grows, so has the need for diet change to improve our quality of life. As interest grows, major bookstores have dedicated whole sections of their health and wellness section to the benefits of Raw Foods. Dr Oz and Dr Neil Barnard, two heroes of mine, are building successful careers giving advice on creative ways to eat plant based foods to prevent and fight degenerative disease. Google reports 250,000 hits on the keywords 'Raw Foods', and 300,000 hits on the keywords 'Raw Food Diet' as the population searches the Web for information on this timely lifestyle.
The Time Is Now! The future looks great for Raw Food Educators and Raw Food Chefs. Our next 'Certified Raw Food Chef Program' at 'Diet For Living Center' is on July 27, 28, and 29th. This fast track, hands on learning program is packed with everything you need to know to create a successful career in this exciting and growing field. Learn how to Become a Certified Raw Food Chef! Classes are small and intimate.
We look forward to seeing you!