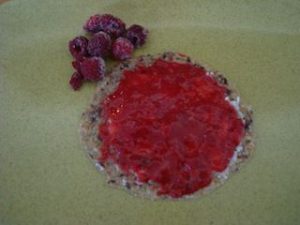 For many people, getting into Raw Foods is about weight loss. Making diet change is about allowing ourselves to learn new things. I know this is so in contrast to our standard diet training, but it's true. It is also true that a cleansing diet with Raw Foods will offer the most consistent and healthy results for your efforts.
After years of mainstream dieting and the endless disappointments, most people are delighted that they can eat guilt free food without counting calories, portions, fat or fat grams.
There is a lot of confusion about what makes a 'good fat'.
It's much more simple then you may think. Raw, plant-based fats are the 'good fats'. These fats are essential components to optimum health and a long life.
Here is the easy list of plant-based fats:
raw avocados
raw coconut oil, coconut flakes, and coconut butter
raw nuts and seeds (soaked over night to help you digest the nutrients)
pure, organic, cold pressed extra virgin olive oil
Joe and I are crazy for 'Artisana Raw Coconut Butter' on our raw breakfast breads. It has medium chain fatty acids that help your body burn fat and turn it into energy, and assist in the transportation and absorption of vitamins. It's chock full of nutrients, including lauric acid, a type of fat found in breast milk that boost your immune system and improves your skin. So helpful in the winter.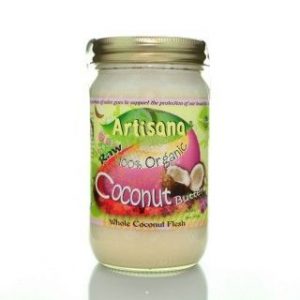 Speaking of winter, unless you keep your house over 75 degrees, you will notice coconut butter is solid if the room is cold. You'll need to warm it up to make it spreadable. Just set the jar in a pan of warm water for ten to fifteen minutes. Never, ever, put it in the microwave as that will kill the important nutrients.
When shopping for coconut butter, double check the label to make sure its raw, virgin and organic to get the most benefits. We order our 'Artisana' online at LiveSuperfoods.com . You can order from this link or from our 'Products' page at if you can't locate it at your local coop/ health food market.