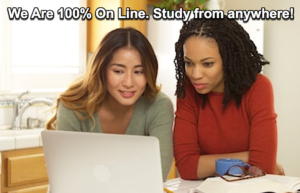 In the ten years that we have been offering Food As Medicine trainings at Diet For Living School we have been watching a shift take place. More people than ever are waking-up to the fact that the present Corporate Food System is causing great harm to them, their families and their communities. Now, with COVID-19 as a threat, more and more people our making their immune system a priority. There is an increased demand to learn about the foods that help strengthen this all important system. The quality of the foods we eat has never been more important. Students are seeking information on the most modern research on plant based foods and their ability to protect and heal the body and the best way to consume them.
This Is Our Specialty.
In our 100% OnLine Dual Certification Program we spend twelve weeks in study covering the root causes of the most common food related diseases. We go into which foods weaken the body and what foods protect it and make it strong and invincible. Which foods detox the body of harmful toxins and what foods help the body repair and rebuild. We go deep into the elimination system and the important role it plays in protecting us from disease. Our unique component to the training includes 12 weeks of videos with recipes showing you step by step how to make the Living Foods so you can use them on your own healing journey as well as to teach to your clients.
Our training uses comprehensive workbooks, videos, audio podcasts and hand-outs, as well as recipes and daily lessons on our private Group Facebook page. Our exciting 3 month program is formatted to give you the confidence to go forward, to coach and educate others. We teach a structured healing system so that you and your clients can become a results oriented team.
At Diet For Living School we teach that everyone has the power and ability to influence their health more then they can imagine. The power is at the end of our forks.
Want to know more? I invite you to study with us.

_______________________________________________________
_______________________________________________________

ONLY 5 DAYS LEFT!
OUR CERTIFIED HOLISTIC HEALTH COACH/
CANCER COACH PROGRAM
FALL 2020 EARLY BIRD SALE!
If you are seeking a career that:
> Impacts every area of your life.
> Guarantees your personal growth.
> Connects you to an incredible community that inspires you.
> Pays well, feels fulfilling and makes a meaningful difference.
SIGN-UP NOW for our Training and get $500 off the complete price….Have your new business up and running in the New Year!
TAKE ADVANTAGE OF OUR EARLY BIRD SALE AND GET THESE FREE GIFTS WHEN YOU REGISTER. YAY! WE ALL LOVE GIFTS!
> FREE! A Copy Of My Five Star E-Book Diet For Living Cancer Free/What Worked For Me Sent Straight To Your Inbox.
> FREE! A Copy Of My E-Book Creating A Life That Matters Sent Straight To Your Inbox
> $500 OFF The Total Price Of Your Tuition!!!! WOW, Right?
ONE MORE THING: Diet For Living School is Board Certified by the globally recognized American Association Of Drugless Practitioners. This means upon graduation you can apply for further certification from the AADP if you choose.
A $300 Deposit Will Assure That You Receive The Training That Will Change Your Life. You Do Not Want To Miss Out On Getting A Spot!
FIND OUT MORE ABOUT OUR PROGRAM HERE:
http://bit.ly/DFLCoachPrograms

FIND OUT WHAT OUR GRADUATES SAY:
http://bit.ly/DFLS_Testimonials

Have questions?
E-mail us at dietforlivingschool@gmail.com or call us at 505.243.1157

We are here for you.

Please Share Us With Family and Friends Also Seeking
A Career That Makes A Difference!