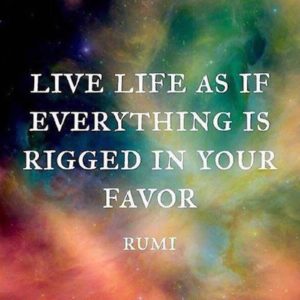 I know, for everyone, COVID-19 has scared us all. I have been in the house for what seems like forever….this has made me reflective. I am old enough to have had family relatives that came from Europe on boats from the 'old country'. I have so many fond memories of my people, my favorite being my grandmother called 'Nonnie'. She lived through the 1918 Spanish influenza pandemic, the quarantine for scarlet fever, and her biggest challenge of all: In her teens she was involved in a hit and run car accident. A Stutz Bearcat ran a stop light and sent her flying through the air before hitting the hard pavement. Rushed to the hospital a team of surgeons could not return her left leg back in the socket, leaving it 2 inches shorter than the other. A broken pelvis meant a year in a body cast. When gangrene set in, and ate a hole in her shin, by some miracle, the leg was saved. Too proud to wear a heavy built up shoe, she would have to learn to walk again, dipping dangerously to one side with every step for the rest of her life. She was a study in courage, letting nothing stop her from moving on in life. My hero.
Years later she would proudly work in surgical supply (the early, original PPE), in the same hospital that had saved her life. Driving was not a consideration. She walked 5 miles daily to work on what she called her 'bum leg' in all kinds of weather the North East had to offer, until she was 73, and never complained. She remained forever grateful that they had managed to save her leg and her life. Working in the same hospital felt like her way of giving back. When she had extra time she would visit the children in the burn ward. In spite of her trials in life and all that she had seen she treated every moment like it was worth it. On her days off she hiked another two miles to sit on a park bench under the elms, feed the pigeons and watch the world go by. Her secret: she embodied the Rumi quote: "Live life as if everything is rigged in your favor".
NOW IS A GREAT OPPORTUNITY FOR YOU TO REINVENT YOURSELF
Right now we are in the middle of our Spring 2020 Certified Holistic Health Coach/Cancer Coach Program. It hasn't been easy for anyone to navigate. Some students are on furlough from their jobs, others have family members with COVID-19, and, at the same time, many others have been home schooling their children. We have students that have joined us to fight a life threatening disease. To me they are all brave heroes. They have had to stay focused on the future during this most fragmented time. Not losing touch with the importance of what they are learning. Staying focused on laying ground work for a brighter, healthier future. One that they can then take forward and improve their lives and the lives of others. Because living life, participating in life, improving life, is our most worthy human effort. And, like my grandmother Nonnie, live life as if everything is rigged in our favor.
_______________________________________________________
_______________________________________________________

LAST DAY!
OUR CERTIFIED HOLISTIC HEALTH COACH/
CANCER COACH PROGRAM
FALL 2020 EARLY BIRD SALE!

If you are seeking a career that:
> Impacts every area of your life.
> Guarantees your personal growth.
> Connects you to an incredible community that inspires you.
> Pays well, feels fulfilling and makes a meaningful difference.
SIGN-UP NOW for our Training and get $500 off the complete price….Have your new business up and running in the New Year!
TAKE ADVANTAGE OF OUR EARLY BIRD SALE AND GET THESE FREE GIFTS WHEN YOU REGISTER. YAY! WE ALL LOVE GIFTS!
> FREE! A Copy Of My Five Star E-Book Diet For Living Cancer Free/What Worked For Me Sent Straight To Your Inbox.

> FREE! A Copy Of My E-Book Creating A Life That Matters Sent Straight To Your Inbox
> $500 OFF The Total Price Of Your Tuition!!!! WOW, Right?
ONE MORE THING: Diet For Living School is Board Certified by the globally recognized American Association Of Drugless Practitioners. This means upon graduation you can apply for further certification from the AADP if you choose.
A $300 Deposit Will Assure That You Receive The Training That Will Change Your Life. You Do Not Want To Miss Out On Getting A Spot!
 
FIND OUT MORE ABOUT OUR PROGRAM HERE:
http://bit.ly/DFLCoachPrograms

FIND OUT WHAT OUR GRADUATES SAY:
http://bit.ly/DFLS_Testimonials

Have questions?
E-mail us at dietforlivingschool@gmail.com or call us at 505.243.1157

We are here for you.

Please Share Us With Family and Friends Also Seeking
A Career That Makes A Difference!