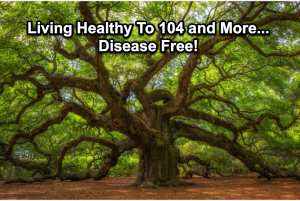 I am highly intrigued by cultures that assume that living over 104 years old disease free is simply the natural order of the universe. One of the cultures we borrow from in our Food As Medicine training is the Okinawa's, a Japanese people that live longer than almost anyone on Earth. Okinawa, known as the "land of the immortals", eat daily a diet that includes satsuma (a purple sweet potato), green and yellow root vegetables, shiitake mushrooms, a moderate amount of tofu and less than a half serving of fish. A typical meal might be pro-biotic rich miso soup, vegetable stir-fry with a side dish of mineral rich seaweed, and freshly brewed jasmine tea.
One of Okinawa's important life style practices is called "hara hachi bu" a mantra repeated before each meal. Translated, it means "eat until you are 80% full". Not surprising, these people are not struggling with an epidemic of obesity, heart disease, autoimmune diseases, digestive disorders, cancer or Type 2 diabetes, as we are here in the Western World.
TRACKING AMERICA'S HEALTH EPIDEMIC
The root of the problem may surprise you.
In 1945, after World War II, the American government found itself with a tremendous surplus of war time scientists out of work. The next year Congress passed the "Research and Marketing Act of 1946". This turning point in history would allow scientific research to manipulate our food, creating artificial tastes, flavors and preservatives. The Golden Age Of Processed Foods became the standard for progress in America. This would be the beginning of a people consuming products disguised as food. Now, for the first time in 200,000 years, the average person is consuming 150 pounds of chemicals a year. These unnatural foods consumed day in and day out are unsustainable.
This hijacking of our food has made people sick in great numbers. 90% of the population is suffering from diseases like Type II diabetes, digestive disorders, autoimmune diseases, cancers and Alzheimer's disease. This food disconnect and declining health has left a population scrambling around trying to understand what on Earth they should eat, many times making all the wrong decisions while they try to find their way back home.
FOOD AS MEDICINE TO THE RESCUE
The Food As Medicine healing system that we teach at Diet For Living School claims no borders or boundaries when sourcing the foods we use for healing. We approach total wellness with an open mind. We embrace learning from others. We look to Japan for foods that help us live a long life. We look to Mexico for dedicated producers of pure organic agave, air dried at low heat….Ecuador and Africa for super foods like raw cacao….the high mountains of Peru for wildcrafted maca, an ancient stamina root….air dried Spirulina from pristine Upper Klamath Lake in Oregon….Bali, for cashews grown in nutrient dense volcanic soil to make our vegan cheeses. Our probiotic-rich unpasteurized miso comes from Connecticut, where the miso is made the old way. Mixing the ingredients with their feet and storing it all in oak barrels for over a year's time, a deep labor of love. We source our selenium rich wild crafted brazil nuts from South America from trees that have never been farmed.
I am in deep gratitude to this dedicated global community that put their whole heart and soul into providing and delivering us foods in their organic, most pure form. The hard work is much appreciated and respected by me. These are the people I want to support and give my money to.
Why so much detail to sourcing the very, very best longevity foods on Earth? When you give the body what it truly needs to heal, it instinctually knows how to make it happen. Health and Healing are built into our DNA. It is our gift from the Divine. All we have to do is open-up wide and co-operate.
__________________________________________________________
__________________________________________________________

Diet For Living School
'Certified Holistic Health Coach/
Cancer Coach Program'

Make A Career Out Of Helping Others…

Check Out Our Dual Certification Program:
http://bit.ly/DFLSHealthCoach

Join us September 4, 2019 for this enlightening
educational experience as together we create a
healthier, happier, more fulfilling world.

What Our Graduates Say About Our Program:
http://bit.ly/DFLS_Testimonials

We Offer An Education That Is Engaging, Powerful
And Transformative For You And Your Clients!

Sign Up For Our Newsletter HERE To Keep Up With
The Latest Health News And Our Sales and Promotions.
Have questions? E-mail us at dietforlivingschool@gmail.com or call us at 505.243.1157
We are here for you.
The Best To Your Success
Diet For Living School
Education That Changes Lives