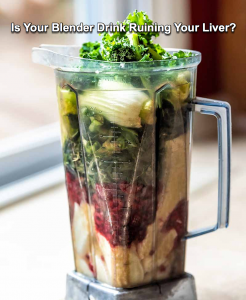 I've never thought it was the best idea to park the New Year in the middle of the Winter when days are cold and short, the nights long. Studies have shown that 92% of people who set big, important resolutions on New Year's Day, (quit white sugar, lose weight, get in shape, make more sense of their life, reach their full potential) have already quit by the first of February. That is 92% of our population kicking their butts, feeling shame and blame because they couldn't live up to their own expectations of themselves. When the truth is Winter is not the best time to make soaring change, as the stupendous powers of the sun slacken as a result of the Earth's movement. It's a time to lay low, unfold our memories, rest in our wisdom, gently prepare for the birth of Spring-Summer.
Fortunately the Earth is a mobile force and we are a part of it's grand process. Spring-Summer is a time of hope and renewed faith in ourselves. A time to open to what is possible. This time of year the world begins to thaw, seedlings bloom, animals migrate north or awaken after long winter hibernation. We are part of that process. Since the beginning of time we have instinctually known this time of year is the best time to relieve the body of built up congestions and the heavy burden of Winter because "Springtime Is Liver Cleansing Time".
RE-ACQUAINTING YOUR RELATIONSHIP WITH YOUR BLENDER
Often the first kitchen tool to take front and center on the counter this time of year is the blender. The blender is an ultra genius machine. It easily mixes, purees and emulsifies foods into blenders drinks and smoothies. But in our effort to do our best, I just want to bring one thing to your attention. Too often blender drinks and smoothies become a morning "toss all" for every kind of supplement powder, because we don't really trust fruits and vegetables to carry the job. Many of these dubious supplement powders are very hard on the liver and toxic to every cell in our body. One of the liver's jobs is to sort and compartmentalize the foods we take in and decide if they are usable by the body. The liver does not recognize processed foods, and supplement powders come under the category of highly processed foods.
A program funded by the National Institutes of Health found that many people who load up their blender drinks with protein powders, body-building powders and weight-loss powders, often with a side of more vitamins and herbal supplements, were experiencing liver damage. Many supplement powders contain multiple ingredients so it is often impossible to identify the exact cause of the liver damage. The Food and Drug Administration (FDA) does not regulate the manufacturing process for dietary supplements and powders. The FDA cannot consider dietary supplements to be a food because it is not.
The ingredients and dosage of supplement powders is determined by the manufacturer and is without scientific support or data. That little scooper you find in the container is a meaningless crap shoot when it comes to your precious health.
YOU MAY BE SURPRISED….
If you are truly reaching for the best health possible, why not add all organic whole foods to your blender and skip the processed supplement powder?
> You may be surprised that fruits and vegetables are high in calcium. Some examples are: kale, chia seeds, oranges, dates, limes, almonds, cashews, black mission figs….
> You may be surprised that fruits and vegetables are high in protein. Some examples are: almonds, peppers, apricots, figs, avocados, hemp seeds, chia seeds….
WE ONLY RECOMMEND LIVE FOOD-SUPERFOOD SUPPLEMENTATION
If you want to add fortification to your drink we suggest E-3 Live Blue Green Algae, also known as spirulina. This live-food superfood is rich in protein, all the B Vitamins, and loaded with antioxidants. Blue green algae is found to boost the immune system, fight infections, foster probiotic growth in the gastrointestinal tract as well as help the body battle cancer. Besides the support it lends the immune system, it is liver friendly. There is researched evidence that suggests spirulina can help protect against liver damage of all kinds, including damage from alcohol, helping the liver regenerate cells. All blue green algae is not created equal. It must be harvested and preserved at a very low temperature, no higher then 118 degrees, so that all the vitamins, minerals, and micro-minerals are intact.
CREATING A TRAVEL PLAN FOR TRAVERSING WINTER INTO SPRING
We have been trained by marketing not to believe in live plant based foods in their simplest forms, although live plant-based foods grow animals as large as horses and elephants (who do not suffer all the diseases of modern humans). Questioning the mega commercial health-food market requires a grand rebellious streak. This entails that you shop asking new questions. "Who made this??" is a great question…. the Almighty Creator or a mega-corporation, and then work from there. Mega-corporations do not care about your health or your happiness, or the health and happiness of your family. Whether they are selling you a hamburger with all the toppings or a processed weight-loss supplement, they only care about the $$$$$. The proof is that 90% of the population is suffering from food related diseases, and this includes people who shop at 'Whole Pay Check'. It will be up to us to navigate our way to the truth.
When I was diagnosed with cancer, part of the plan that saved my life was avoiding bottled, boxed and processed foods. Avoiding commercial supplements. Taking the time to ask questions of everything in the health food market that claimed to be natural. At first, I was in new territory and it felt like the uncomfortable un-known. But as I dug deeper, I felt like an explorer discovering a new way to be in the world. 14 years later I am a grateful cancer survivor, healthier then I have ever been in my life. It gives me the confidence and passion to teach others that are open to learning. When I began Diet For Living School I knew I alone could not reach enough people. Teaching others to teach others by becoming Certified Holistic Health Coaches has made it possible to touch and transform lives far beyond my reach alone.
__________________________________________________________
__________________________________________________________

JOIN THE HEALTHY FOOD REVOLUTION!
Here is what Diann Isidor Love, from St. Croix, U.S. Virgin Islands, says about her training with us:
"Your program put me on another level. Very motivating and inspiring for me to help others. I am confident in starting my school of natural health."

Our Next OnLine Class Begins Summer 2019!
Program Date To Be Announced.
Join us for this enlightening educational
experience as together we create a
healthier, happier, more fulfilling world.

Check Out Everything We Teach:
http://bit.ly/DFLSHealthCoach
What Our Graduates Say About Our Program:
http://bit.ly/DFLS_Testimonials
Sign Up For Our Newsletter HERE To Keep Up With
The Latest Health News And Our Sales and Promotions.
Have questions? E-mail us at dietforlivingschool@gmail.com or call us at 505.243.1157
We are here for you.
The Best To Your Success
Diet For Living School
Education That Changes Lives