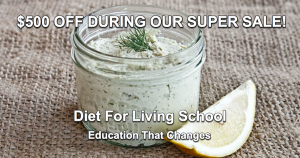 When you tell people you eat a great percentage of your foods Raw, you often get two responses: Open curiosity or shut down tight fear. "How will I get my protein?" they ask, panicked. Fair enough question. Protein is essential. Without protein, our bodies cannot function properly.
Yet the fact is, as Americans, we have been getting too much protein from animal products. It has begun to turn on us, causing inflammation and raising numbers of heart disease, arthritis, osteoporosis, cancer and Alzheimer's. Often protein rich greens, nuts and seeds give us just the right amount in a natural alkaline form.
I love cheese and I would hate to do without it. That is why I am deeply into vegan, dairy-free cheeses that are heart healthy and exciting to the palate. Cruelty free fromage, with no additives or chemical binders. Just pure natural ingredients. I do better on these foods.
RAW VEGAN DILL CHEESE
1 cup Raw Organic cashews soaked overnight
2 tablespoons fresh lemon juice
2 tablespoons mild white miso unpasteurized GMO free
¼ cup filtered water
1 tablespoon extra virgin coconut oil
pinch of sea salt
1 tablespoon finely chopped fresh dill
Drain the cashews. Add cashews, lemon juice, miso, coconut oil and sea salt to a high powered blender and turn up slow to incorporate. Add the filtered water as needed. Turn the mixture up on high and blend till creamy. Add the chopped dill by hand and stir in. Store in the fridge in a Mason jar. Use as a cracker spread or dip. YUM!
WHAT DOES JULIA BEAL SAY ABOUT HER TRAINING WITH US:
"OMG! Awesome! Yes, attending Diet For Living School is transformative in many different respects. If you are questioning your direction, your passion, your abilities, your power, it is highly likely you will gain the answer or path to the answer with this education. The Diet For Living School is highly recommended."
If you have a desire to have a fuller life that matches your values while turning your passion for Food as Medicine into a career that helps others….you will want to join us in September 2019!
___________________________________________________________
___________________________________________________________
LAST DAY FOR OUR CERTIFIED
HOLISTIC HEALTH COACH/CANCER COACH
"POP UP SALE"!
If you are seeking a career that:
> Impacts every area of your life.
> Guarantees your personal growth.
> Connects you to an incredible community that inspires you.
> Pays well, feels fulfilling and makes a meaningful difference.
SIGN-UP BY JULY 31 and get $500 dollars off the complete price….Have your new business up and running for 2020!!!
TAKE ADVANTAGE OF OUR SUPER SALE AND GET THESE FREE GIFTS WHEN YOU REGISTER. YAY! WE ALL LOVE GIFTS!!!
> FREE!  A Copy Of My E-Book Creating A Life That Matters sent straight to Your In-Box.
> FREE!  A Copy Of My Five Star E-Book  Diet For Living Cancer Free/What Worked For Me  sent straight to Your Inbox.
> $500 OFF  the total price of your tuition!!!! WOW, Right?
ONE MORE THING: Diet For Living School is Board Certified by the globally recognized American Association Of Drugless Practitioners. This means upon graduation you can apply for further certification from the AADP if you choose .
A $300 Deposit Will Assure That You Receive The Training That Will Change Your Life.
You Do Not Want To Miss Getting A Spot!
FIND OUT MORE HERE: Our Dual Certification Program!