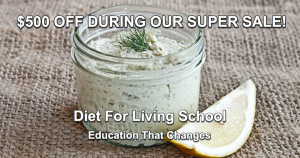 When you tell people you eat a great percentage of your foods Raw, you often get two responses: Open curiosity or shut down tight fear. "How will I get my protein?" they ask, panicked. Fair enough question. Protein is essential. Without protein, our bodies cannot function properly.
Yet the fact is, as Americans, we have been getting too much protein from animal products. It has begun to turn on us, causing inflammation and raising numbers of heart disease, arthritis, osteoporosis, cancer and Alzheimer's. Often protein rich greens, nuts and seeds give us just the right amount in a natural alkaline form.
I love cheese and I would hate to do without it. That is why I am deeply into vegan, dairy-free cheeses that are heart healthy and exciting to the palate. Cruelty free fromage, with no additives or chemical binders. Just pure natural ingredients. I do better on these foods.
RAW VEGAN DILL CHEESE
1 cup Raw organic cashews soaked overnight
2 tablespoons fresh lemon juice
2 tablespoons mild white miso unpasteurized GMO free
¼ cup filtered water
1 tablespoon extra virgin coconut oil
pinch of sea salt
1 tablespoon finely chopped fresh dill
Drain the cashews. Add cashews, lemon juice, miso, coconut oil and sea salt to a high powered blender and turn up slow to incorporate. Add the filtered water as needed. Turn the mixture up on high and blend till creamy. Add the chopped dill by hand and stir in. Store in the fridge in a Mason jar. Use as a cracker spread or dip. YUM!

ONLY 4 DAYS LEFT IN OUR NEW YEAR'S SUPER SALE!
Receive These Wonderful Gifts When You Register For Our 'Certified Health Coach Program' at Diet For Living School:
> $500 off the total price of your tuition!!!! We want to give you all the incentive you need to get healthy, help your family become healthier and bring that knowledge to your community to build a successful career.
> Free! 45 minute one-on-one Clarity Coaching Session (worth $125) to help guarantee your success when you register.
> Free! A copy of my e-book "Diet For Living Cancer Free/What Worked For Me" sent to your in-box right away when you register!!
> Free! A copy of "Living Cuisine/The Art and Spirit of Raw Foods" when you attend class (a $25 value!).
> Free! 'Our 3 Favorite Vegan Cheese Recipes' when you subscribe to our Newsletter:  http://bit.ly/dflshome
Join our tribe of 3,000 readers dedicated to learning how to live a better way today.
All this for you when you sign up for our New Year's Early Bird Sign-up Sale! Only 4 Days Left and Space is Limited.
Check out our wonderful three month Program here: http://bit.ly/dflshome
Check out how much our students love this training on our Testimonial Page here: http://bit.ly/dflstestimonials
If you have questions, we are here for you. Give Us A Call: 505-243-1157