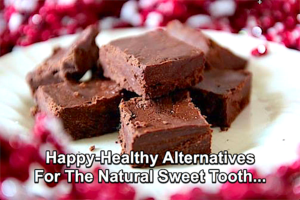 Our bodies need to be in balance….neither too acidic nor too alkaline. An abundance of acid foods can cause inflammation to the tissues and other organs of the body. Chronic inflammation exhausts the body, weakening the immune system, opening the door for chronic health problems.
One of the most acid foods laced through 6000 modern food products is white processed sugar. Natural sugar cane sap is dark brown. To make it crystal white, cattle bone char and calcium hydroxide are used. Calcium hydroxide is also called 'builder's lime', an ingredient in mortar and plaster. Help!!!
NOT ALL SWEETENERS ARE CREATED EQUAL
We don't pretend we're applying for Sainthood. Most of us love our treats. If you want to have a healthier lifestyle, one that is sustainable over the long haul, one that you will stick with, how about healthier sweets in greater moderation? Raw honey and raw agave contain vitamins, minerals, antioxidants and plant based fiber. These whole foods won't deplete the body the way white sugar does. I gotta natural sweet tooth. Something I share with bees and hummingbirds. I want to share with you my favorite raw fudge recipe. I keep it in the fridge to keep me out of trouble when I need an afternoon snack.
RAW FABULOUS FUDGE
> 4 tablespoons coconut butter
> 1/4 cup Raw agave
> 4 tablespoons coconut flour
> 1/2 cup Raw cacao powder
> 1/4 cup Raw almond or cashew butter
> 1/4 cup raisins soaked for 1/2 hr.and drained
> 2 tsp. vanilla extract
> pinch of sea salt
Add to food processor the coconut butter, agave, almond butter and raisins, blend together. Add the rest of your ingredients and continue to mix until well incorporated. Set in a glass pyrex plate in fridge to harden. Enjoy!
__________________________________________________
__________________________________________________

WANT TO LEARN MORE ABOUT THE
FOOD AS MEDICINE HEALING SYSTEM?
Join us for our Fall 2020
"Certified Holistic Health Coach/Cancer Coach Program"
It is 100% online so you can access it from anywhere.
Work at your own pace.
…..Be sure to ask about our Payment Plan….

__________________________________________________
__________________________________________________

DIET FOR LIVING SCHOOL

Check Out Everything We Teach Here:
http://bit.ly/DFLCoachPrograms

Check Out Our Testimonials here:
http://bit.ly/DFLS_Testimonials

Have questions?
E-mail us at dietforlivingschool@gmail.com or call us at 505.243.1157

We are here for you.

Please Share Us With Family and Friends Also Seeking
A Career That Makes A Difference!