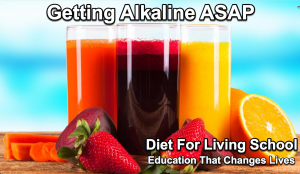 December is the trickiest time of year when it comes to eating healthy. The Christmas holiday season is strongly associated with chocolate confections, fresh from-from-the-oven favorites, cup cakes, fudge, and cookies……keeping us sugar drunk all month long.
The big problem? It is not one binge day….. but 30 days of spectacular over the top trigger foods everywhere you turn. At the office, at small get-togethers, parties, celebrations, family visits……T.V. ads, Pinterest posts, magazine covers while waiting in the grocery line……until 'sugar plums dance in your head' to the tune of "I'm Dreaming Of A White Christmas", no matter where you live.
The main problem with indulgence throughout the last month of the year is that your body will be battling acidosis big time…..when you're awake…..while you sleep. Meaning constant inflammation, inflammation, inflammation, 24/7. Because sugar, and it's partner in crime white flour, are highly acidic foods. ACIDIC FOODS DETERIORATE YOUR ORGANS AND OTHER DELICATE SYSTEMS. Your body does it's royal best with a large percentage of Alkaline foods.
FIGHT BACK WITH A SENSIBLE COUNTER ATTACK
The best action step you can commit to is juicing daily with alkaline fruits and vegetables. Keep that juicer out on the counter where you can see it. Load it up with organic green granny smith apples, beets, cabbage, celery, carrots, kale, fresh wheatgrass, green leafy vegetables, romaine lettuce, lemons, ginger. Bathe your cells in the divine liquid of Raw Living alkaline foods. Be pro-active and be kind to your body for the holidays.
ONE OF OUR FAVORITE 'EASY ALKALINE' DETOX JUICE RECIPES
All Organic All The Time
> two green granny smith apples
> a wedge of green cabbage
> 3 romaine lettuce leaves
> one stalk of celery
> quarter of a beet
> slice of lemon
> 1/2 teaspoon of Pristine Blue Green Algae
Feed fruits and vegetables through a masticating juicer. Pour into a glass and mix in the blue green algae. Drink right away. Enjoy!
__________________________________________________
_________________________________________________
Our January 2020 Class Is Full!

________________________________
________________________________
OUR NEXT
'CERTIFIED HOLISTIC HEALTH COACH/
CANCER COACH PROGRAM'
Date To Be Announced!

Check Out Everything We Teach Here:
http://bit.ly/DFLCoachPrograms

Check Out Our Testimonials here:
http://bit.ly/DFLS_Testimonials
Have questions?
E-mail us at dietforlivingschool@gmail.com or call us at 505.243.1157
We are here for you.

Please Share Us With Family and Friends Also Seeking
A Career That Makes A Difference!