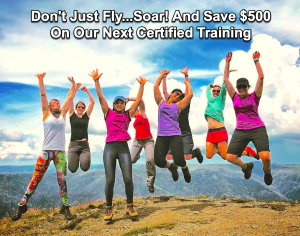 I know many of you have considered becoming a Certified Health Coach. You know without a doubt that you have so much to offer the world, but you may feel unsure, or even stuck. Maybe fears arise, such as "Am I too young to be believed…Am I too old….Am I too late…What if I take a chance and no one listens to me? "
To that ambivalence I can offer one example of what has guided and helped keep me steady and moving forward. I always look to other women who have paved the way. Women who are my heroes. Their stories bridge every generation…..because the future belongs to all of us.
GRIT AND PASSION:
My first example of a woman who had a major impact on my life is Jane Goodall. At 23 she sailed to Mombasa, Kenya, in Africa. Although people in the scientific community were scandalized because she had no college education, Dr Louis Leaky invited her to his Jungle Research Center to study the habits of chimpanzees. What got her the job? Grit and passion. Today, in her 80's, she still tours, encouraging the world to save our precious planet with action. In high school I sat in class with her books hidden in my lap, ignoring everything else around me. I breathed in her every discovery.
WELLNESS PIONEER:
Dr Ann Wigmore, my wellness mentor, healed her own colon cancer using specific living foods that heal at the DNA level. She was deep into her 50's when she founded Hippocrates Health Institute in downtown Boston to teach all she learned. A wellness pioneer, she introduced the world to using living foods and juices, fermented foods and wheatgrass juice to heal food related chronic disease. People traveled from far and wide to learn to live in a new way. Ones whose doctors had dismissed as incurable found healing using Dr Ann's detoxification protocol. Today her discoveries are used in all the major detoxification institutes and healing centers in the United States and many other countries throughout the world. Her food as medicine modalities are well researched and time tested. It is this powerful information that we teach at Diet For Living School. The success of these healing centers is in their glowing testimonials.
EMPOWERING OTHERS:
Kris Carr was only in her early 30's when she was diagnosed with liver cancer with no hope of a cure. She traveled to Hippocrates Health Institute in West Palm Beach, Florida to learn how to manage her disease using the teachings of Dr Ann Wigmore. Like so many others, the teachings would save and completely change her life. When she published "Crazy Sexy Diet", a smart and witty education book, she would open a whole new conversation for younger women suffering with cancer and other chronic diseases. She has gone on to lecture, write books and empower others.
IMPROVING HEALTH:

Ani Phyo was in her early 30's when she published "Ani's Raw Food Kitchen" (using a guerrilla publishing company in my daughter Maggie's apartment building in Oakland, California). It was one of the first raw food books Maggie gave me for Christmas when I was still trying to make sense of this new world. Adding lectures and video food demos would open Ani up to the public. Her casual, easy style would take the fear out of adding living foods to the diet for millions of young people looking to improve their health.
NO NONSENSE CONVICTION:

Charlotte Gerson, the daughter of the late pioneering cancer doctor Max Gerson, started the Gerson Institute when she was age 55. When it became too controversial she moved to Mexico and started the CHIPSA Hospital . She is known for her feisty nature and 'No Nonsense' conviction regarding the Gerson Therapy as she spread her message of hope and healing. A well known pillar of the alternative cancer community, she taught into her 90's. The Gerson Therapy advocates avoiding chemo and radiation and, instead, choosing natural methods of detoxification and healing foods as tools to address cancer. Their success is in the testimonials.
HEALING HERSELF FROM CANCER:
Louise Hay self published her first book "Heal Your Body" at 50, after healing herself naturally from cancer. In 1987 she began a small venture called "The Hayride" in her living room with six men diagnosed with AIDS, that eventually grew to auditorium size. And then, of course, she went on to found the world famous Hay House Publishing Company.
HELPING WOMEN BE BRAVE:

Although she is a French cook, I'm going to add Julia Child to the list because her revolution did not happen overnight. She was known as a horrible cook, but her love and passion for all things French had her learning the French language at 36, then attending the Cordon Bleu chef school and writing her world famous book.
She was not invited on television until she was 51 years old. Towering at six feet two inches, the lively prankster won hearts everywhere. One of the many 'Julia-isms' is "The only real stumbling block is fear of failure. In cooking you've got to have a what-the-hell-attitude". I interpret that as "try to not take yourself so seriously you allow fear to block your way".
WHAT DO THESE WOMEN HAVE IN COMMON
WITH YOU AND ME?  EVERYTHING.
MY JOURNEY:

Many of you already know I fought uterine cancer at 53 with natural methods and won. My dream night and day became to open a school, teach others, write a book….carry the message forward that "using Food As Medicine" has the ability to heal.. I am living that dream. But I don't travel alone: these women and many others are the wind beneath my wings.
So my wish for you is to not wait for the "Perfect Time". There will always be obstacles in your way. But I have found, as you move forward, you get better at bobbing and weaving around them and not taking yourself so seriously. And the best part of all is you get to live out your dreams….you get to SOAR!
But the exhilaration of takeoff takes planning, replacing old worn ideas with new ideas. It will ask that you commit to being a life time student. But the guarantee is your soul will no long be stifled. What I love, love, love about Coaching is that there is no way to lose. During your process, you become healthier, your family becomes healthier. When you affect your family, generations become healthier. And when you look at life with that kind of open energy, others can not help but come along…..but it all starts with education……so…..if you are reading this post you may dream too of helping others reclaim their health from chronic disease.
I invite you to join us for our 100% web based training scheduled for Fall 2019. We have a sale going on to give you all the incentive you need to get going…..Wishing you lots of adventure, courage and transformation….
______________________________________________________________
ONLY 4 MORE DAYS LEFT FOR OUR DUAL CERTIFICATION
HOLISTIC HEALTH COACH/CANCER COACH SUPER SALE!
If you are seeking a career that:
> Impacts every area of your life.
> Guarantees your personal growth.
> Connects you to an incredible community that inspires you.
> Pays well, feels fulfilling and makes a meaningful difference.
Sign-up Early for our Fall Training and get $500 dollars off the complete price….Have your new business up and running for 2020!!!
TAKE ADVANTAGE OF OUR SUPER SALE AND GET THESE FREE GIFTS WHEN YOU REGISTER.
> FREE!  A Copy Of My E-Book Creating A Life That Matters sent straight to Your In-Box.
> FREE!  A Copy Of My Five Star E-Book  Diet For Living Cancer Free/What Worked For Me  sent straight to Your Inbox.
> $500 OFF the total price of your tuition!!!! WOW, Right?
ONE MORE THING: Diet For Living School is Board Certified by the globally recognized American Association Of Drugless Practitioners. This means upon graduation you can apply for further certification from the AADP if you choose .
A $300 Deposit Will Assure That You Receive The Training That Will Change Your Life.
You Do Not Want To Miss Getting A Spot!
FIND OUT MORE HERE: Our Dual Certification Program
SEE WHAT OUR GRADUATES SAY: Testimonials