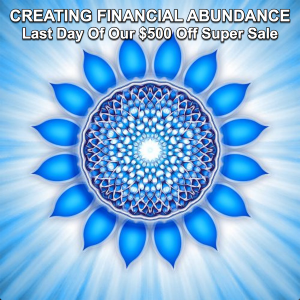 When you step into the shoes of a self employed entrepreneur….your language and mindset will begin to change. The word 'job' may become smaller in your vocabulary. As you travel deeper, new concepts will begin to take hold, like the powerful phrase 'career-building'…..as in "I have chosen and committed to a career…and I am in the process of building it".

For many of us this is a new exciting framework for how we consider our lives and our future….

I LOVE CAREER BUILDING!

The term "career" is used to describe an occupation or profession that involves special training and is considered to be a person's life work. That is how I consider a career in Health Coaching.

A career is a professional identity that helps you make sense of your life, while you grow along the way. That is how I consider a career in Health Coaching.

A career provides the backbone of experiences and learning that will fuel your professional life for years to come. That is how I consider a career in Health Coaching.

I love the word and concept of 'career'…it is a magical box of possibilities. A wild permission to explore the world with the mind wide open as a lifelong student.

This shift in looking requires that we use new language when speaking to even ourselves.

As we study and grow and gain strength as educators, we can dare to experiment with the possibility of legacy as we claim our place as stewards of the future.

DOES THIS MEAN I SHOULD "TAKE MY JOB AND SHOVE IT"?
(country western song popularized by Johnny Paycheck)

Does this mean you can't have a job while you build a career? Absolutely not…. we support good planning. I am not promoting you burn any bridges. I am only suggesting that you don't get too emotionally involved, conserving your energies for the spacious road ahead….career building….keep it in your mind's eye….pace as needed….

THE BRIGHT NEW FRONTIER

The work world is changing. It will not be returning to the days when we would enter the job market when young, stick with it for 40 years and retire to the seashore to collect shells in a bucket with a comfortable pension and social security check down the road at age 62. The 21st Century has presented a new frontier of possibilities for creating our lives.

The exciting part of this new shift is that it is creating a new futuristic people with a higher vision. There is an exciting movement that is raising the bar on our expectations from life!!

For many of us we are asking for a greater work/life balance, one that is more playful, inventive, flexible, and meaningful. Work/life balance that allows us to stretch, grow and give us a since of pride. Work/life balance that allows us to feel good about what were doing while making a wage that reflects what we are worth.

IT'S A LEARNING CURVE

Virtually no one grows up learning how to design and build their own abundant business. But it is a skill that anyone willing to can learn and practice. At Diet For Living School we provide you with the knowledge, the tools, the path….the ability….to do just that when you take our training.

As your mentors at Diet For Living School we strive to help you grow a business that integrates connection, community and heart. Your success is so very important to us!

Here is what our graduate Christina Mueller says:
"Best program ever! Very professional, very organized and stress free! LOVED every minute! Thank You!"

__________________________________________________________
__________________________________________________________
LAST DAY FOR OUR NEW YEARS 2020 CERTIFIED
HOLISTIC HEALTH COACH/CANCER COACH
SUPER SALE!
If you are seeking a career that:
> Impacts every area of your life.
> Guarantees your personal growth.
> Connects you to an incredible community that inspires you.
> Pays well, feels fulfilling and makes a meaningful difference.
Sign-up Early for our NEW YEAR'S Training and get $500 off the complete price….Have your new business up and running in 2020!
TAKE ADVANTAGE OF OUR SUPER SALE AND GET THESE FREE GIFTS WHEN YOU REGISTER. YAY! WE ALL LOVE GIFTS!!!
> FREE! A Copy Of My E-Book Creating A Life That Matters Sent Straight To Your In-Box.
> FREE! A Copy Of My Five Star E-Book Diet For Living Cancer Free/What Worked For Me Sent Straight To Your Inbox.
> $500 OFF the total price of your tuition!!!! WOW, Right?

ONE MORE THING: Diet For Living School is Board Certified by the globally recognized American Association Of Drugless Practitioners. This means upon graduation you can apply for further certification from the AADP if you choose .
A $300 Deposit Will Assure That You Receive The Training That Will Change Your Life.
You Do Not Want To Miss Out On Getting A Spot!
FIND OUT MORE HERE: http://bit.ly/DFLCoachPrograms
WHAT OUR GRADUATES SAY HERE: http://bit.ly/DFLS_Testimonials