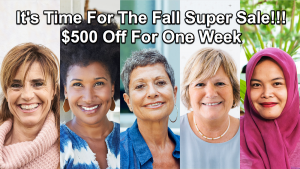 You asked, and we listened…..
Many of you have not been sure whether to take our Holistic Health Coach Program first, or our Holistic Cancer Coach Training. So we created a new improved program that integrates the two into a dual certification. We are so excited!!!! In this way you can maximize your impact as a healer. In the evolving world of Health Coaching our dual certification approach gives our students a deep, holistic understanding of using Food As Medicine as a primary healing tool for today's health needs.
If you're like us, pulled toward making a difference in the world, we've got you covered. We provide you with practical, up to date, researched methods of healing with detoxification using nutrient dense whole live foods, fermented foods and Superfoods. Our 100% OnLine Immersion Training will teach you how to become a strong educator that motivates, inspires and empowers clients who are seeking alternative methods to address cancer and other chronic health conditions.
ANOTHER BIG BONUS: This class is designed to allow you to take confident action steps to address your own health while bringing your message to others. It's a win-win for everyone.
If you have not checked out our new Program and all it has to offer, we invite you to check it out HERE and see if it is a good fit for you.

FOR ONE WEEK ONLY: OUR CERTIFIED
HOLISTIC HEALTH COACH/CANCER COACH SUPER SALE!
If you are seeking a career that:
> Impacts every area of your life.
> Guarantees your personal growth.
> Connects you to an incredible community that inspires you.
> Pays well, feels fulfilling and makes a meaningful difference.
Sign-up Early for our Fall Training and get $500 dollars off the complete price….Have your new business up and running for 2020!!!
TAKE ADVANTAGE OF OUR SUPER SALE AND GET THESE FREE GIFTS WHEN YOU REGISTER. YAY! WE ALL LOVE GIFTS!!!
> FREE!  A Copy Of My E-Book Creating A Life That Matters sent straight to Your In-Box.
> FREE!  A Copy Of My Five Star E-Book  Diet For Living Cancer Free/What Worked For Me  sent straight to Your Inbox.
> $500 OFF the total price of your tuition!!!! WOW, Right?
ONE MORE THING: Diet For Living School is Board Certified by the globally recognized American Association Of Drugless Practitioners. This means upon graduation you can apply for further certification from the AADP if you choose .
A $300 Deposit Will Assure That You Receive The Training That Will Change Your Life.
You Do Not Want To Miss Getting A Spot!
FIND OUT MORE HERE: Our Dual Certification Program!