After celebrating with friends and family from Thanksgiving through the Christmas season, many of us get ready to kick our butts into gear for the New Year. By the time New Year's Day arrives, we have readied lists of resolutions to 'tackle or die trying'.
Yet many of us forget to add self love and self care with gentleness at the top of the list. I know, because I have kicked myself hard enough. But now my goals have changed. I am now looking for a softer touch to get the job done.
I have needed to lose ten pounds now for like the last six months. One of my plans is to eat way more raw chocolate. May sound crazy, but it's the ideal food to cover all the bases.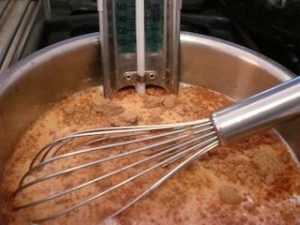 One of the reasons raw cacao powder is believed by health expects to be so powerful in aiding us to achieve optimal health has to do with its astounding wealth of antioxidants. It is believed to be the richest source of antioxidants known to Planet Earth. After a season of holiday food, you're going to need free radical control. Antioxidants neutralize free radical damage. (Remember: high heat kills 85% of the antioxidants, so keep it raw for the full benefits). Raw cacao powder also helps improve digestion, as it contains a type of fiber which helps cleanse the intestines and regulate the bowel.
Considered a true superfood, it's great for energy and helps with cravings. We sweeten it with raw agave nectar which has a GI of 28. This is what I mean by the 'kind gentle path'.
We are toasting in the New Year and beyond with a cup of 'Our New Mexico Raw Hot Chocolate'. It's made with homemade almond mylk and is alkaline and dairy free. Please join us.
Our New Mexico Raw Hot Chocolate Recipe
1 cup homemade raw almond milk
1 tablespoon raw cacao powder
1 tablespoon raw agave nectar
1 teaspoon pure vanilla
1/8 teaspoon hot chili pepper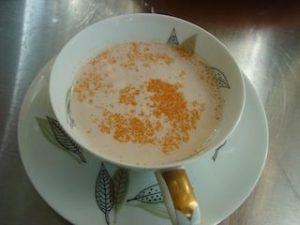 Combine the raw almond milk, raw cacao, agave and vanilla into a blender and whip on high. Pour into a small, thick bottomed sauce pan on low heat. Using a kitchen thermometer to gauge the temp, bring the liquid to115 degrees. Remove from heat and pour into warmed cups. Sprinkle hot chili pepper on top to taste.