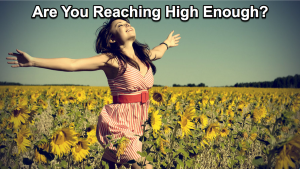 Do you long for every part of your life to improve, expand, transform….
But you have been taught or told that this is just too much to ask for in this lifetime….
At Diet For Living School we don't believe that…

Have you been taught or told that it has always been done this way, and can't get any better…
At Diet For Living School we don't believe that….

Have you been taught or told that to ask for a happier, healthier world is reaching too high…
At Diet For Living School we don't believe that….

Do you know deep down inside that it could be different, you could make a difference if you just had the right support system….

At Diet For Living School we believe that too.
For ten years now we have been graduating students who feel the same way you do. They had begun to connect the dots between diet and lifestyle…and sick family and community members….and said "this is enough". They felt a calling….to participate….to connect with their values. They wanted to offer themselves and their children and their children more…a better chance at a healthy future.
At Diet For Living School we are here to guide and support you. Because we believe when we all work together, great things happen….shifts occur….doors open….and the world becomes a better place for everyone.
Learning to use Food as Medicine as a wellness tool and longevity choice has become a movement for the Twenty-First Century.
If you feel called to join this movement and long to learn more, please join us for our 100% OnLine training beginning in Spring 2019. Together we can change the world.
YOUR COMMITMENT TO YOURSELF
Signing-up now is a commitment to yourself and your future.
As with any new endeavor, preparation is essential:
> Prepare for what no longer serves you to drop away
> Prepare for more awareness
> Prepare to inspire others
> Prepare for your dreams to come true
> Prepare for a new life and a new power to come through you
> Prepare for 2019 to be your Best Year Yet!
Our Diet For Living School Early Bird Sale Has Begun!
For The Next Week Only, Save Big and Receive These Wonderful Gifts:
> $500 Off The Total Price Of Your Tuition!!!!
WOW! Right? We want to give you all the incentive you need to get healthy, help your family become healthier and bring that knowledge to your community to build a successful career.
> Free!  A Copy Of My E-book "Diet For Living Cancer Free/what worked for me".
> Free!  A Copy Of My E-book "Creating A Life That Matters".
> Free!  Thirty Minute One-On-One Business Coaching Call (worth $125.00) to help guarantee your success.
> Free!  Our 3 Favorite Vegan Cheese Recipes when you subscribe to our Newsletter.
Join our tribe of 3000 readers dedicated to learning how to live a better way today.
Subscribe to our Newsletter here: http://bit.ly/DFLS_NEWSLETTER

All This For You When You Sign Up During Our 100% OnLine
'Spring Certified Holistic Health Coach Program'.
If you are heart centered yet mission driven, check out our wonderful Three Month Program here: http://bit.ly/DFLS_Health_ Coach
Check out how much our students love this training on our Testimonial Page here: http://bit.ly/DFLS_ Testimonials
If you feel like this is your year but have questions, we are here for you. Call Us: 505-243-1157
Please Share Us With Family And Friends!