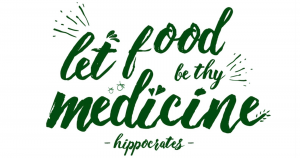 Using Food As Medicine (FAM) starts by changing your approach to how you view your 'connectiveness' to Earth, the Mothership. The Divine Creator has graced us with this amazing planet to live on. Planet Earth has everything we need…it's the only planet in the universe that we know of that can support our complicated needs.
For example; it has the perfect amount of gravity to 'ground us'. Earth spins at 1000 miles per hour, but the genius of gravity keeps us from sailing off into space.
It is the only planet we know of that provides air we can breathe, exhale and breathe again. Air that reaches every cell in the body and provides it with life. Air that is abundant with microscopic lactobacillus yeast that is the exact match for our intestinal flora when made into fermented foods. This is indeed a gift, because there is no lactobacillus in space.
Only planet Earth grows living foods that communicate with every system in our body. Foods that have supported humans for 200,000 years.
No matter how much attention Jeff Bezos puts into colonizing the moon, it's not a natural fit for us. It's hostile and barren. Best for watching with wonder from miles away.
This special relationship to our planet means we can not thrive on foods that are laboratory made, as in the case of the thousands of chemically processed, GMO foods sold today.
Of course no one can thrive on foods filled with chemicals and processed sugars for a lifetime (including our pets). The average American consumes 150 pounds of chemicals a year. That's a whole other person, dumped into our bodies.
The average American consumes 150 pounds of refined sugars a year. That's like several wheelbarrow loads of sugar. Add that up year in and year out and something will have to give. In most cases that has turned out to be our precious selves.
We can live and thrive all over the planet, on all sorts of diets, but the Standard Western Diet is not one of them. It is causing us great pain in great numbers. It has created a communal problem where 90% of the population suffers from a multitude of food related chronic diseases like diabetes, cancers, auto immune conditions, digestive disorders and Alzheimers. The people who are suffering are not strangers. They are our mothers, fathers, children, grandmothers, grandfathers, aunts, uncles and ourselves. As heartbreaking as it is….there is great possibility for wellness…but it asks that we look at our food in a new way.
FOOD AS MEDICINE TO THE RESCUE!
Because here's the thing…when we return back around to deep respect for our planet Earth, our home, and all the support it offers….when we return to foods organic, pure and close to Nature…..our bodies are very forgiving. How do I know? Because I was way off track when I was diagnosed with cancer. When I embraced foods more aligned with what my body is designed to work with, I was able to heal without the use of chemo, surgery or radiation.
The healing system I practice is known as Food As Medicine. FAM is a learning curve, but it makes so much sense. I used the discoveries of Dr Ann Wigmore and Dr Max Gerson. They used the works of Dr Maximilian Beecher Bennett, a Swiss physician and pioneer. He created a clinic in Switzerland using detoxification with fresh pressed juices and living foods for people whose doctors had given up on them. He was successful in healing his patients from many of the chronic diseases that the contemporary doctors were having no success with.
LIFE-FORCE FOODS
Today's Food As Medicine Healing System has evolved as we learn more. At Diet For Living School we teach our Coaching students how to use specific life-force foods to help the body heal from chronic diseases. These high octane powerhouse foods have the ability to repair and rebuild the body at the cellular level.
ADDRESSING INFLAMMATION
We begin with the degeneration of the human body and the importance of rebuilding it back to peak condition. During the healing process we eliminate sugars, gluten, dairy and food additives. For healing to take place, inflammation markers must be keep as low as possible.
DETOXING
Detoxing the body of toxins is of the utmost importance while building back the immune system and rebuilding the intestinal flora. We now know more about the elimination system and its vital importance to our overall health. That means adding a variety of live fermented foods to the daily healing regime.
REBUILDING
A mighty immune system is as important for healing the common cold or repairing a cut on your finger as it is to fighting big game like cancer. As research evolves, scientists are finding that some foods actually contain plant hormones that can stop tumor growth. We use nutrient rich whole foods like sea vegetables and spirulina to build mineral reserves, and whole live super foods to build the immune system. This is some fascinating stuff! This is what I mean by the generosity of planet Earth.
And because the foods have to be yummy to keep us coming back, we developed recipes that are so delicious they would make the angel's weep. This is so important because allowing the body to heal happens over time with attention, commitment and patience.
"HABITS CREATED TO SURVIVE WILL NO LONGER
SERVE WHEN IT'S TIME TO THRIVE!"
What to know more…
To dig deeper into this fascinating healing system?
Join us for our next Dual Certification Training…

__________________________________________________________
__________________________________________________________

Diet For Living School
'Certified Holistic Health Coach/Cancer Coach Program'
Check Out Everything We Teach:
http://bit.ly/DFLSHealthCoach
Here is what Monica Williams, from Birmingham, England says about her training with us:
"Diet For Living's Food As Medicine course taught by Paula Diana is a must for those who would like to pursue a career in the Wellness Industry. Join like minded people who really want to make a difference in their lives as well as the lives of others. Best choice I ever made!"
Join us for this enlightening educational
experience as together we create a
healthier, happier, more fulfilling world.
What Our Graduates Say About Our Program:
http://bit.ly/DFLS_Testimonials
We Offer An Education That Is Engaging, Powerful
And Transformative For You And Your Clients!
Sign Up For Our Newsletter HERE To Keep Up With
The Latest Health News And Our Sales and Promotions.
Have questions? E-mail us at dietforlivingschool@gmail.com or call us at 505.243.1157
We are here for you.
The Best To Your Success
Diet For Living School
Education That Changes Lives